Friends and partners, Dana Runyon and Kim Spadaccini are also moms with seven children between them. The idea of StickerBeans™ Rhinestone Stickers came from their favorite childhood pastime of sticker collecting, combined with their passion for creativity and love for anything that sparkles! StickerBeans™ help bring back sticker collecting, to encourage kids to spend some much needed time "unplugged" — off their electronics — while giving some sparkle through bright and colorful rhinestone stickers!
Step 1: Pick a Collector's Book to House Your Collection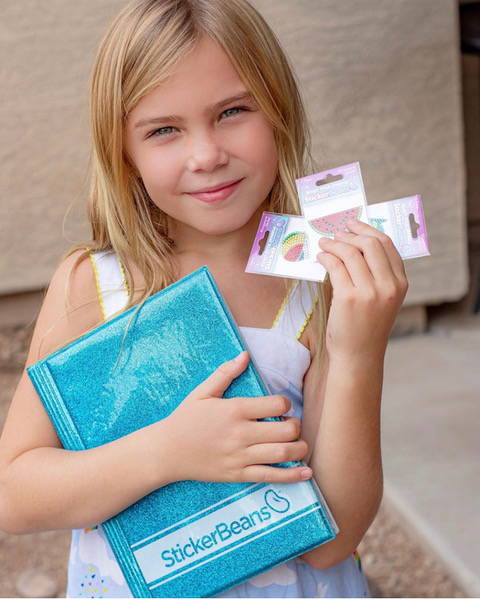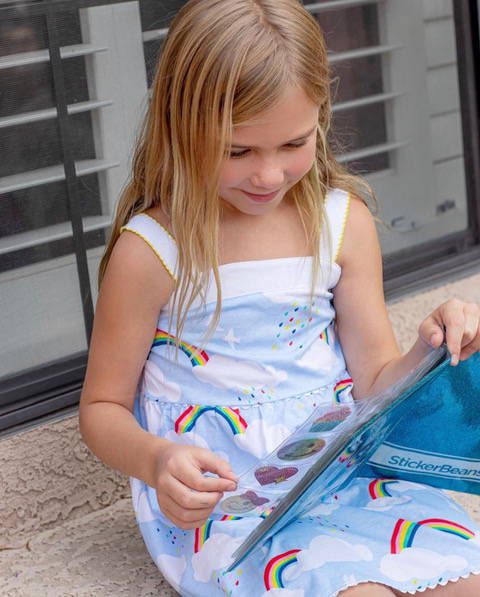 Personalize Your Collector's Book!
Step 2: Find the StickerBeans™ that Show Your Sparkle
Step 3: Show Off Your Collection to Friends and Family